VA RESEARCH IN THE NEWS
Minneapolis VA takes part in study on chronic low-back pain in veterans
September 24, 2019

Palmer Center for Chiropractic Research leads $7 million study to address chronic low-back pain in U.S. veterans
(Davenport, Iowa) – U.S. veterans suffering from chronic low-back pain will be the focus of a $7 million study that will examine the role of chiropractic care in addressing pain without the use of pharmaceuticals. The Palmer Center for Chiropractic Research (PCCR), the largest chiropractic research institution in the nation, will execute the study in collaboration with the Yale Center for Medical Informatics, The Dartmouth Institute for Health Policy & Clinical Practice, and the University of Iowa.
The study, called VERDICT, is funded by the National Center for Complementary and Integrative Health and the Office of Research on Women's Health at the National Institutes of Health (NIH: UH3AT009761).
VERDICT is part of an $81 million federally funded NIH-DoD-VA Pain Management Collaboratory which is an initiative designed to support large-scale pragmatic clinical trials focused on the use of non-drug pain management approaches among active-duty and veteran populations. VERDICT is one of only 11 studies being conducted through the Collaboratory.
"As opioid dependency continues to rise in the U.S., so does the need for effective, non-pharmacological care options to address chronic pain. Our outstanding multidisciplinary team has been laying the groundwork for this important study for several years and is excited to begin recruiting patients," said Cynthia Long, Ph.D., dean of research, Palmer College of Chiropractic.
"Pragmatic studies such as VERDICT allow us to answer real-world questions about optimal chiropractic care for our nation's Veterans and beyond. I look forward to seeing this work influence future health-care policy that impacts both doctors of chiropractic and the patients we serve," added Christine Goertz, D.C., Ph.D., who is joining Duke University's Department of Orthopaedic Surgery as professor and the director of system development and coordination for Spine Health on Oct. 1.
The four-year study will be carried out within four Veteran Administration clinics across the country: VA Connecticut Healthcare System; Iowa City VA Health Care System; Minneapolis VA Health Care System; and VA Greater Los Angeles Healthcare System.
The study plans to recruit 766 veteran patients, including a minimum of 20% women, to answer two questions: "Does the number of chiropractic visits have an impact on pain management?"; and "What impact does ongoing care have on pain management?"
Veterans experience higher rates of low-back pain, which negatively impacts quality of life and increases risk of opioid addiction. In 2017, the American College of Physicians announced that non-pharmacological therapies should be the first line of defense for patients with chronic low-back pain.
An estimated 20 percent of U.S. adults suffer from low-back-pain, and 23% of low-back pain patients report high-intensity pain that leads to disability. Inadequately managed chronic pain results in loss of productivity, high medical expenses and costly out-of-pocket patient expenses.
The Palmer Center for Chiropractic Research is a part of Palmer College of Chiropractic, the first and largest college in the chiropractic profession. Palmer College of Chiropractic has campuses in Davenport, Iowa; San Jose, Calif.; and Port Orange, Fla.
Contact:
Jillian McCleary, director of communication, Palmer College of Chiropractic; 563-884-5726; jillian.mccleary@palmer.edu; www.palmer.edu
Shop AmazonSmile!
August 5, 2019
Ongoing
Shop at AmazonSmile and Amazon will donate 0.5% of eligible purchases to Center for Veterans Research and Education when you select CVRE as your charitable organization.  When you shop at smile.amazon.com, you'll find the exact same low prices, vast selection and convenient shopping experience as at Amazon.com with the additional benefit of supporting CVRE and its mission to help Veterans.
CVRE Investigator Award Recipient June 2019
June 14, 2019

We are pleased to announce that Dr. Snežana Urošević has been awarded the first CVRE Investigator Award. Dr. Urošević is a staff psychologist at the Minneapolis VA Health Care System whose research focuses on neural and behavioral etiological factors in bipolar disorders across the lifespan, such as abnormalities in reward processing and cognitive control. This pilot study to be funded by the CVRE Investigator Award will explore the feasibility of investigating effects of aging on brain functioning in older adults with bipolar disorders using functional magnetic resonance imaging, an area of research underexplored to date.
For more information about the CVRE Investigator award and to apply, follow the article link below.
Article
Research Day 2019 - "Science of Hope"
May 1, 2019

Article
Clues to Parkinson's and Alzheimer's From How You Use Your Computer
May 29, 2018
The Wall Street Journal
Studies by Dr. Adriana Seelye of the Minneapolis VA Medical Center suggest that monitoring how people use their computers and their driving habits may help detect early Alzheimer's Disease. For example, Dr. Seelye and her team have shown that people with mild cognitive impairment make fewer "mouse" movements and have longer pauses between the movements than people with normal cognitive function. A follow-up study is underway in which more than 100 patients' driving habits, medication use, and computer use will be monitored by sensors to determine the best way to diagnose early Alzheimers.
The Wall Street Journal Article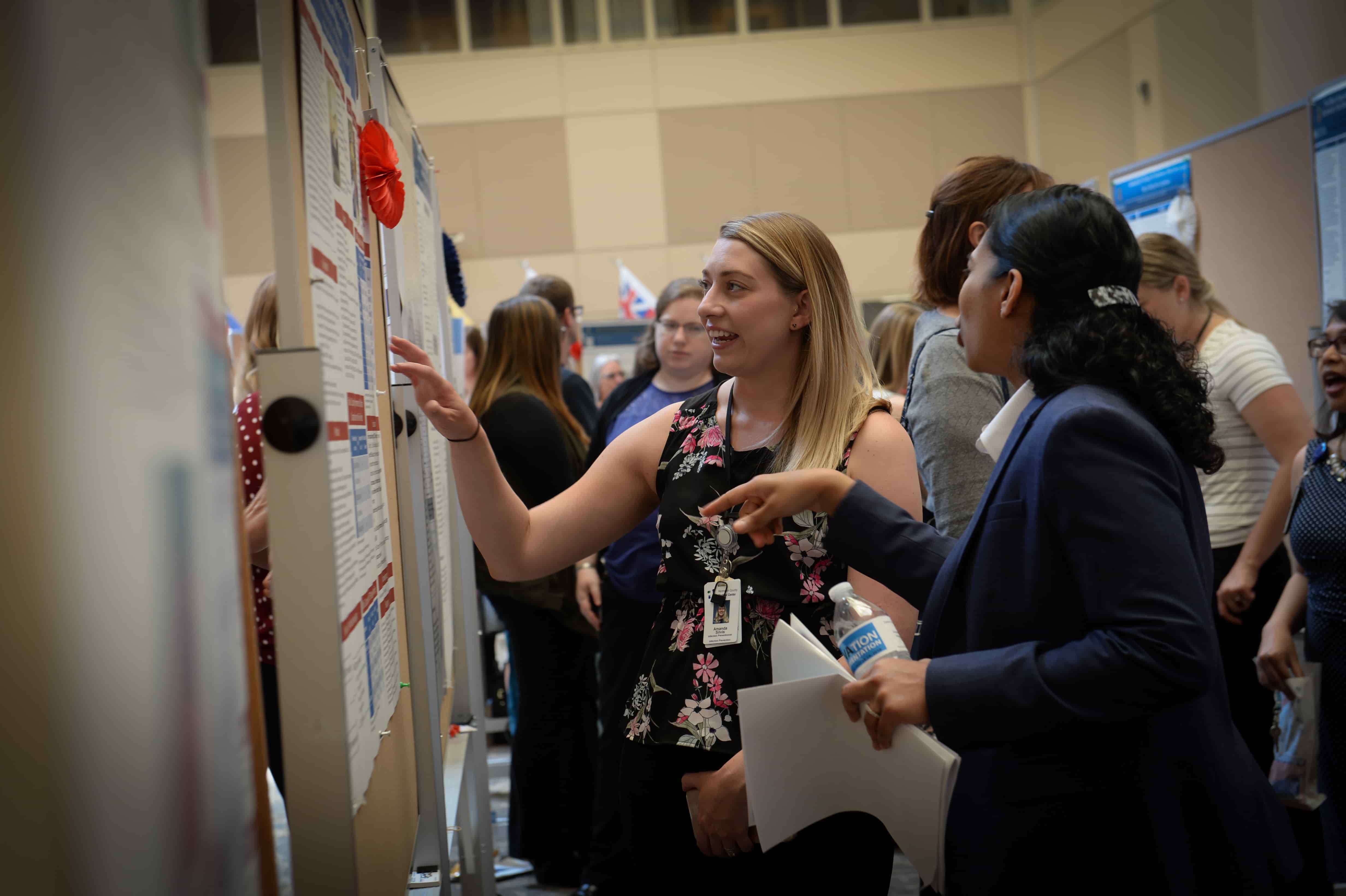 2018 Research Day a Huge Success
May 16, 2018

An enthusiastic crowd of over 200 people attended this year's VA Research Day on May 16 to recognize the accomplishments of Minneapolis VA researchers and to thank the many veterans who participate in research.
The day began with award presentations. Dr. Erin Krebs won the first annual Frank Lederle Paper of the Year award for her article in JAMA: Effect of opioids vs. non-opioid medications on pain-related function in patients with chronic pain. Dr. Arianne Baldomero won the Zieve Award for best research by a physician-in-training for her project on the relationship between oral health and COPD exacerbations.
The plenary session concluded with a fascinating presentation entitled "Venture science in regenerative medicine: Cloning to clinic" by Jakub Tolar, MD, PhD, Dean of the University of Minnesota Medical School.
Participants then proceeded to the flag atrium balcony, where they could snack on freshly popped popcorn while checking out cool new devices under development such as a therapeutic gaming system for use by stroke patients, an arm cycle ergometer, and pressurized pants to facilitate gait training.
Attendees also browsed through more than 80 posters describing studies on topics as diverse as the molecular and genetic basis of disease to clinical investigations of interventions to treat PTSD, heart disease, pain, alcohol use disorder, cancer and other conditions. One of these posters, describing Dr. J Irene Harris' work, caught the attention of a Star Tribune reporter who filed this story a week later on treating moral wounds in soldiers.
CVRE-funded investigators take Gold and Bronze!
March 31, 2018

The University of Minnesota Dermatology group, under the leadership of Dr. Erin Warshaw, swept the awards for resident/trainee research presentations at the 2018 American Contact Dermatitis Society Meeting in San Diego in February.
Two of the winning projects were funded by CVRE…
GOLD MEDAL Goodier M, Siegel P, Zang L-Y, Warshaw EM. "Chemical Analysis of Isothiazoliones in U.S Residential Wall Paints."
BRONZE MEDAL Boyd A. Ericson M, Warshaw E. "Formaldehyde release from textiles and personal care products."
…and one by Hennepin County Medical Center
SILVER MEDAL Boyd AH. Warshaw E. "Allergic contact dermatitis to slime."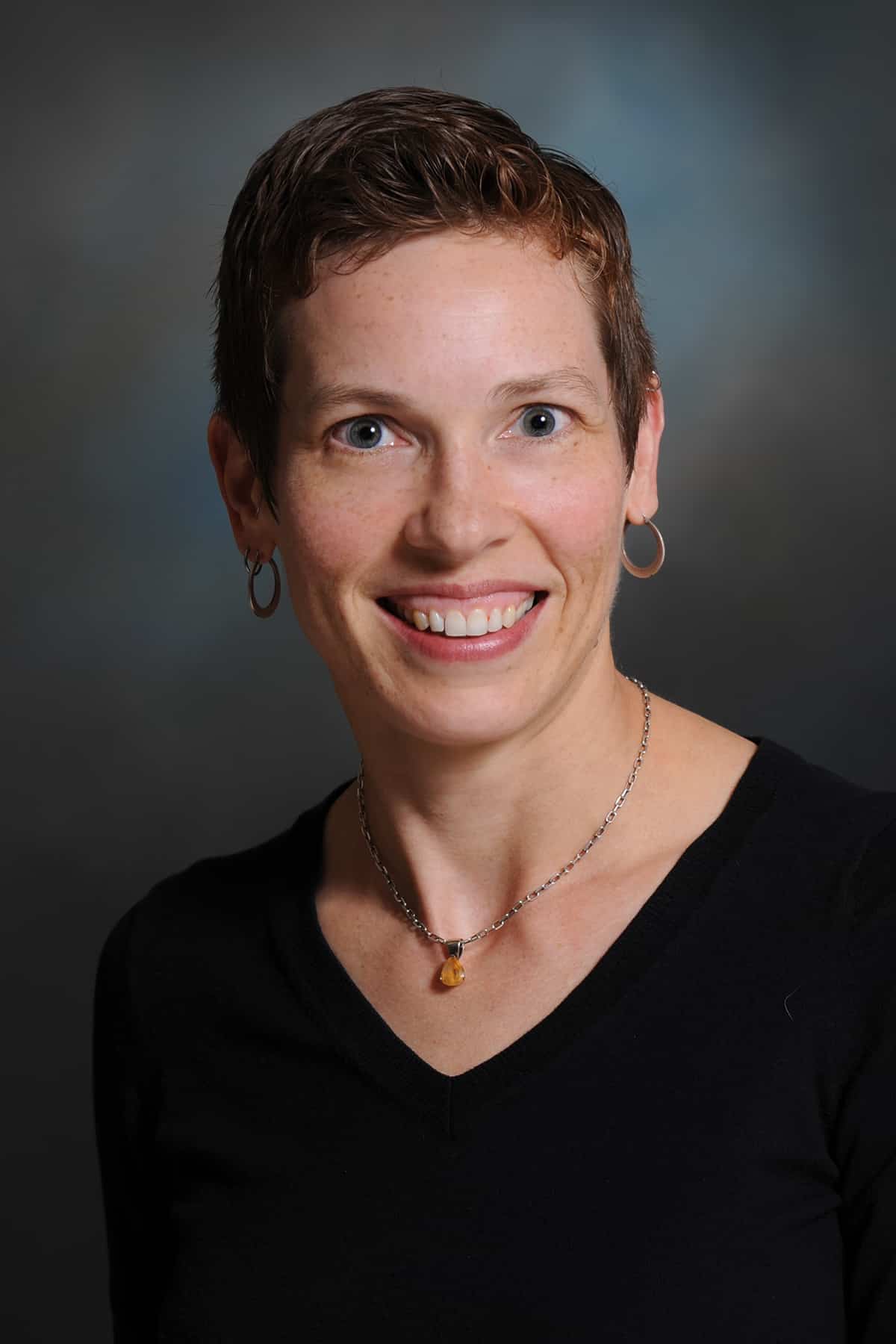 Opioids no better than Tylenol
March 7, 2018
Minneapolis Star Tribune
A groundbreaking randomized clinical trial led by Dr. Erin Krebs of the Minneapolis VA Medical Center, found that opioids were no better than over the counter painkillers for back, hip, and knee pain. The study which was published in JAMA on March 6, 2018, enrolled 240 patients and followed them for 12 months. Improvements in pain-related function and pain intensity were no better in the group that received opioids than in the group that received Tylenol or aspirin-like medications.
Results of this study were mentioned by more than 50 news outlets including the New York Times, Washington Post, CBS News, CNN, FOX, and NPR.
JAMA Article